HPI RACING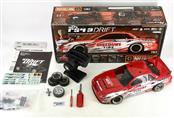 Like New
PREOWNED HPI RACING NITRO RS43 DRIFT (DISCOUNT TIRE/FALKEN TIRE NISSAN S13). THIS CAR IS IN GOOD CONDITION W/ SOME SCRATCHES & SCUFFS TO BODY, FRAME, & WHEELS OF CAR. THE CAR WILL COME W/ FLUIDS DRAINED DUE TO SHIPPING. PLEASE VIEW ALL PHOTOS FOR DETAILS.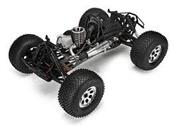 Like New
RADIO CONTROL/CONTROL LINE: HPI RACING MODEL SAVAGE X, TRAXXAS REMOTE M/6516 S/A0014474 W/TRAXXAS SERVO W/GLOW PLUG AND CHRGR TRUCK BODY---SUSPENSION HAS BEEN UPGRADED...BUT THE FRONT DRIVESHAFTS HAVE BEEN TAKEN OFF---ABOUT 50-60 PERCENT
Like New
MISCELLANEOUS TOY: HPI RACING MODEL E10 DRIFT, BLACK CHASSIS WITH RED BODY KIT, IN GOOD WORKING CONDITION. W/REMOTE AND CHARGER.
last price: {{item.highestPrice | currency}}
{{item.matchTypeNote}}
{{item.actualPrice | currency}}
{{item.actualPrice | currency}}
{{item.bidsCount}} bid(s)
in store pickup only
Accepted Offer is Pending

Auction Completed